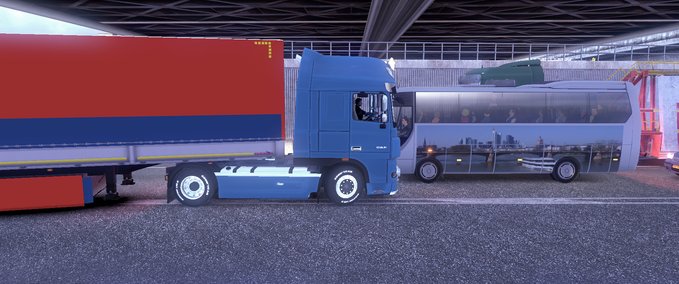 BUS OPALIN (that's his name wiklich)!
A new bus, no, it's the bus is involved in the game.
(Opaline AI or AI)! We have watched him for hours
and have come to the matrimonial incurious that he does not look quite cool. No pictures, no writing u.s.w.an the bus. Now we have a little jazzed it! No, he goes 180 kmh and we have no
not put him deeper, the track does not spread! he has
the only way we think, getting a chic design. I think I do not need more here in the text, you just simply looking at the photos.
In the game ETS2 everywhere they go, but they are all different
in color! And we get the picture left and right on the bus not angepast color.
But still looks chic right?
We would welcome ideas, feedback, tips in this regard.
We hope you have fun!
by Dombro & erdbeecreme
Credits: erdbeercreme
This is a Euro Truck Simulator 2 ( ets2 ) Mod, in category Mods
Image 1 Image 2 Image 3 Image 4 Image 5 Image 6 Image 7 Image 8
DOWNLOAD Link: CLICK