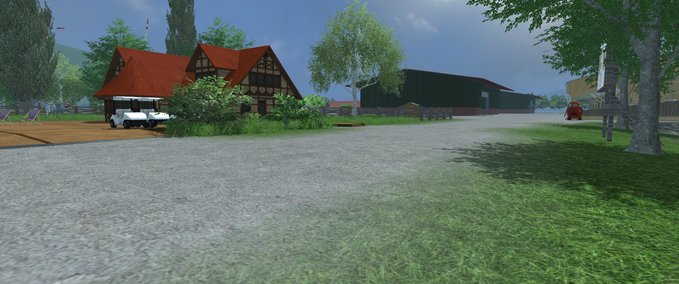 Hello friends of LS13
Here you see before you the map of the MP team AgriKult.
This map has built our modding team according to the wishes and requirements of our MP round.
On the map you will find a large dairy farm and a large BGA.
Of course, large warehouses for the storage of grain are available.
Since the map has been created for our MP round there is plenty of storage space for your fleet.
In addition Druschfrüchte following were added: Peas (Pea), spelled, oats (oat) and Rye (Rye).
 
I will not write here now too much, unfortunately no one reads anyway …
But I will let the pictures speak for …
 
For problems and concerns with the map, we are happy to assist you.
Just write to us in case of problems send an e-mail to: agrikultmodding@gmail.com
Here questions are asked only edit!
 
So and now I would like to wish you as much fun as we had with the map.
This map was about 5000, in words: five thousand hours on our 24/7 server.
The perfectly Easy!
What we can not exclude that there may be problems with other mods …
Rather unlikely, but not ruled out. Apply in the case of our surport team.
 
Well, now a lot of fun!
 
 
Uploaded again leads in addition to all unauthorized modifications to the map and the scripts to criminal sanctions.
By downloading this file you agree with the above rules.
 
A big thank you to all the modders whose building we have used.
Without you, this map Währe not have been possible!
Credits: AgriKultModding
This is a Farming Simulator 2013 ( ls 13 ) Mod, in category Maps & Buildings
Image 1 Image 2 Image 3 Image 4 Image 5 Image 6 Image 7 Image 8 Image 9 Image 10 Image 11 Image 12 Image 13 Image 14 Image 15 Image 16 Image 17 Image 18 Image 19 Image 20 Image 21 Image 22 Image 23
DOWNLOAD Link: CLICK